Privacy Policy for Text Repeater App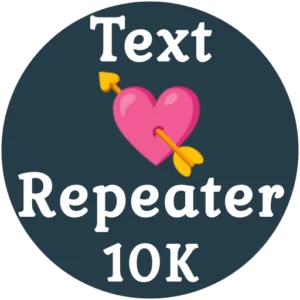 At Text Repeater App, we are committed to protecting the privacy of our users. This privacy policy outlines the information we collect, how we use it, and the steps we take to ensure that your personal information is kept secure.
Information Collection and Use
We collect information such as your device type and operating system, as well as analytics data about how you use the app.
We do not collect any personal information such as your name, email address, or location.
We use this information to improve the performance and user experience of the app, as well as to identify and fix any issues that may arise.
Data Security
We take the security of your data seriously and have implemented measures to protect against unauthorized access, alteration, or disclosure of your information.
We regularly review and update our security protocols to ensure that your information is kept safe.
Third-Party Services
The app may use third-party services such as analytics tools to collect and analyze data. These services may collect information such as your device type and IP address.
We do not share any personal information with these third-party services and they are required to comply with our privacy policy and applicable data protection laws.
Changes to this Privacy Policy
We may update this privacy policy from time to time to reflect any changes to our information collection and use practices.
If we make any material changes, we will notify you by posting a notice in the app or on our website.
Contact Us
If you have any questions or concerns about our privacy policy, please contact us at [RohitSoniHinauti@gmail.com].
Thank you for using Text Repeater App.